Merelda Wu
Lead Data Scientist
---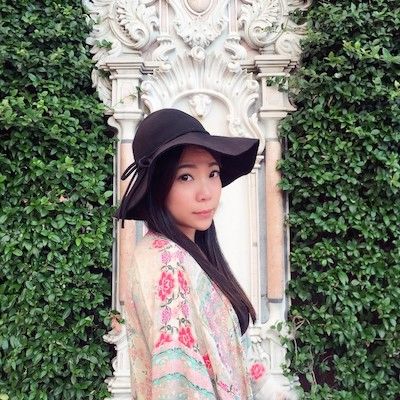 Merelda is a Co-Founder and Lead Data Scientist at Melio Consulting. She is an MLOps evangelist who is deeply frustrated by the slow project lifecycle (from proof-of-concept to production). Her mission is to speed up the data science project lifecycle and to continuously deliver business value to her clients. She is motivated to understand how businesses operate, experiment with different methodologies and create tools to shape the ways humans interact with each other. She enjoys leading multi-disciplinary teams to implement solutions that create transformative values for the business. She holds a BSc and MSc degree in Electrical Engineering from the University of Witwatersrand. Merelda also co-organizes the Cloud Native Computing Foundation's Johannesburg chapter and is an avid meet-up speaker.
---
Work Experience
Co-founder & MLOps Evangelist
I am the co-founder Melio - we focus on making AI frictionless. My portfolio includes leading the design and development of an ML platform, predicting USD/ZAR spot prices, anomaly detection in client sales data, optimizing the Retail Banking budgeting process with predictive analytics and machine learning solutions, clustering of client hierarchies, use machine learning to sanitize data and embed data science in the finance team business unit. I lead multiple data science projects, with my responsibilities include:
Holding intensive workshops with senior executives to identify business problems
Creating a strategic AI roadmap aligned to the broader business objectives
Implement machine learning solutions
Assist in model deployment to continuously deliver values
Data Scientist | Team Lead
I am a data scientist and team lead responsible for leading a team in prototyping, implementing and delivering data science solutions. My focus area is in developing machine learning models, hypothesis testing as well as assisting in model deployment. My role is largely dependent on the project need, ranging from data wrangling and piping, feature engineering, building machine learning models, data visualization, coaching junior team members, as well as planning, delivering and coordinating data science work-streams. I was involved in the following projects:
Early detection of businesses in financial distress
Customer segmentation in the financial industry
Near real-time business-lead identification using NLP
Analytics Consultant
I have consulted in various sectors, using a fact-based and data-driven approach to deliver customer-centric solutions to our clients. My responsibilities include:data analytics/engineering/science, products management (development, performance tracking and optimization), financial modelling, data visualization and dashboard creation and supporting the decision making process through data. Specific projects include:
Telecommunications: Financial modelling, decision support, dashboard creation in various platforms, social network analysis and CVM campaign analysis
Media and Entertainment: Data analytics, referral campaign modelling, Database engineering and administration, ETL process development, dashboard creation
Internet Service provider: Data cleaning and consolidation, churn prediction model
Projects
Design, build and deploy an AutoML Platform
Merelda led the design, development and deploymnet of the AutoML platform that allows the users to upload a dataset, create analysis and data transformation, run AutoML using state-of-the-art machine learning algorithms and deploy the model into production. The solution empowers subject matter experts to iterate through various designs based on their deep understanding of the business and the data. The fast-iterative feedback loop improves efficiency and improves ROI.
Profile Image Analyzer
The profile image analyzer embeds a machine learning model into an CV-generation tool built by an HRTech start-up. This is part of an automation process that aims to empower the talent advisors by reducing the manual screening time of canidates' CVs. Transfer learning of state-of-the-art neural networks are used to combat the cold-start problem, achieving an accuracy of 92%. The project is implemented with Kubeflow, ensuring the availability and scalability of the application with Kubernetes.
Early warning distress system for CIB clients
Designed and deployed a machine learning model to predict high-risk corporate and investment banking clients. The model input consisted of multiple internal and external data sources. The results are then visualized on an interactive dashboard. The input data and the explanation of the prediction are all included in the dashboard. The model is able to highlight the distressed clients 5 months before they default. With the risk managers, the model reduces unexpected losses across credit products. The dashboard enables relationship managers to transition from reactive to proactive risk management.
Identifying M&A leads from news data in near real-time
Designed and implemented a near real-time system to predict business leads. The machine learning model notifies the client manager if a news article indicates a business opportunity. The results are then tailored to the client managers based on their portfolio and clientele. This reduces the time spent on manually curating news articles from multiple sources, whereby empowers the client managers to be more proactive in business development.
Information
Professional Skills
Can effectively communicate complex technical ideas to business stakeholders
Can streamline and manage project deliveries in a multi-skilled team
Can design large systems by abstracting and decomposing complex tasks
Can prioritise tasks to deliver business values
Organizations
2019 - current · Clound Native Computing Foundation - Johannesburg
2013 - 2015 · IEEE Students Organizing Committee
Interests
Travelling, Yoga, Fitness, Cooking, Baking, Writing, Reading
---