Which Age of MLOps Are You In?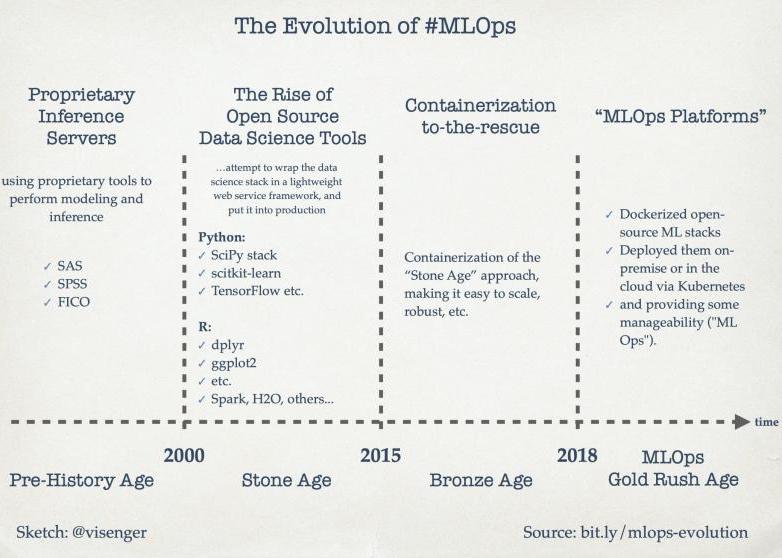 It's 2020 - which "Age" of MLOps are you in❓
The image could be a bit misleading without the corresponding text, which we will paraphrase below:
1️⃣   Wrapping your model in a docker container is not the end of the story.
2️⃣   Neither is dropping your docker containers inside a Kubernetes cluster.
3️⃣   There are enterprise deployment concerns such as deploying model as a service, scaling, performance, basic management.
4️⃣   There are also other MLOps concerns. These include data/model provenance, rollout & rollbacks, data/model drift, adversarial attacks.
The bad news is: there isn't a single, bullet-proof platform for MLOps. It all depends.
But the good news is: if you know what you need, you can mix-and-match and an array of choices to meet your needs.
But… do you know what you need 🧐?
p.s. If you want more info on the definition of each age, visit the bit.ly link on the image. It's an interesting read.