How to Bridge Missed Opportunity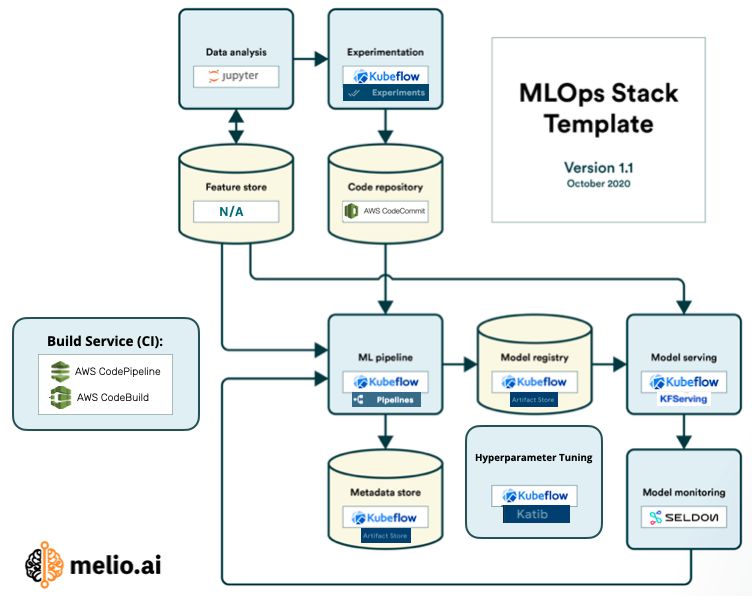 Found a beautiful and clean illustration from Valohai on MLOps Stack.
For Melio's projects, we have many different stacks depending on client's infra & requirements. But one thing we always insist on is to converge rather than diverge. Pick ONE stack, with whichever technology, as long as it can do what you need.
Take this template and fill in your own (link in comment), see how many different techs you are using 🧮
What are the different moving parts❓
---
Our lesson learnt from working with legacy and complex ML systems:
1️⃣   Converge rather than diverge 2️⃣   Think about the end-goal 3️⃣   Automate early
---