How to Bridge Missed Opportunity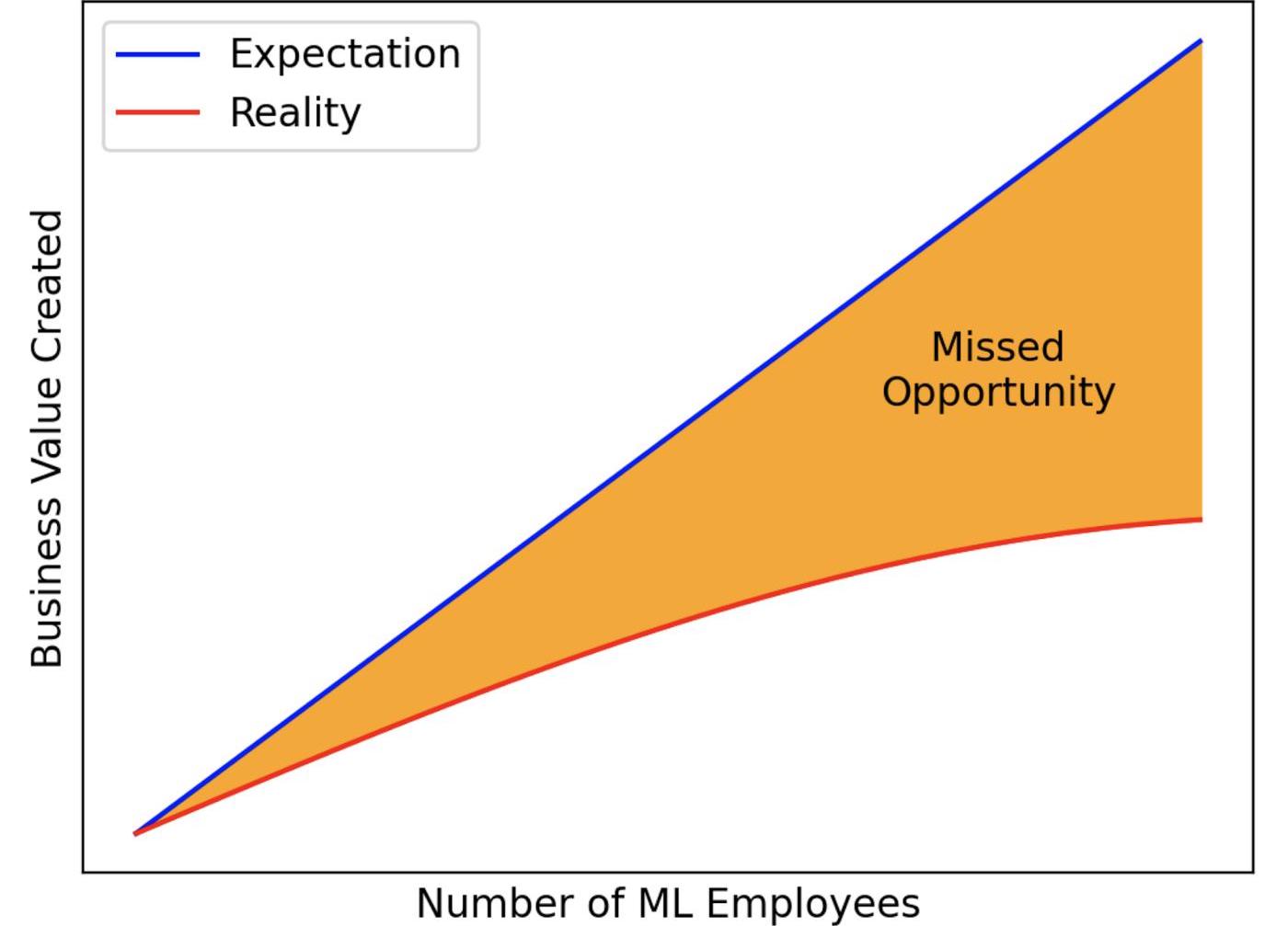 You hired 5x ML Professionals, but you are not getting 5x the return.
It's 2020, most teams have proven that machine learning use cases generate business value. In the hopes of scaling that return from one use case to five use cases, you hired 5x of ML professionals but you don't see the 5x return.
Sounds familiar?
Managing one model in deployment is easy, but managing 5 becomes exponentially complex. The scaled teams face all sorts of issues. From scaling, security, overlapping data pipelines, sharing compute resources, to managing collaboration. Each of the issues also come with an array of technology choices and the technical debt created along the way.
❌   So the use cases take longer to get into production. ❌   Businesses are not seeing the returns that they hoped for.
💣   Throwing more people to a problem can make things worse.
How do we bridge the missed opportunity?
🌟   By giving your engineers the right tools and workflow to boost their efficiency.
We'll talk about this more in the coming days.
Graph from Determined AI. https://lnkd.in/dpYUxuk